Kerala Monsoon Tour
Duration : 05 Nights / 06 Days
Destination Covered : Cochin - Munnar - Thekkedy - Kumarakom
First amongst all the states of India to receive monsoon, Kerala in monsoon welcomes its visitors with the smell of wet sand, calm and cold wind, lush green landscape and a heart-warming environment. The best thing about Kerala monsoon is the fact that the rain showers only for a short duration. Thus leaves maximum part of the day to be enjoyed on outdoor fun. Walk on the beach shores, boat ride on its brackish waters, trying local food and much more can be done during such visits. During monsoon the waterfalls, natural lakes and the greenery of the valley comes alive adding more charm and aura to the entire place. The arrival of monsoon also marks the arrival of festival in Kerala. The biggest festival of Kerala, Onam is celebrated for 10 long days with much fun and fare.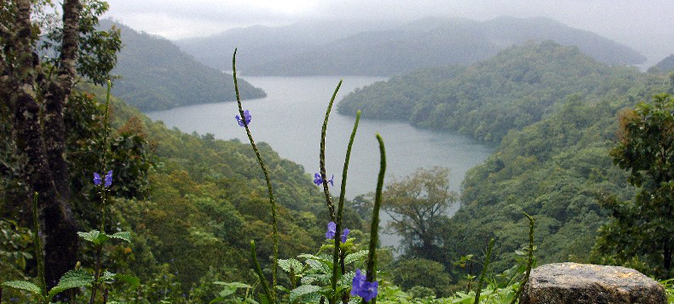 Ayurveda of Kerala for your Skin, Mind and Body.

A wide number of international and domestic tourist visits have been witnessed during monsoon in Kerala for Ayurvedic treatment. It is a very well-known concept that during monsoon the availability of natural herbs and spices during monsoon makes it extra beneficial for starting Ayurvedic treatment. Ayurvedic herbal massage and spa relaxes the body and mind while providing nourishing effect to the skin.

Known as "God's own Country" Kerala's South West Monsoon depicts the most enchanting illustration of God's blessing, from time immemorial.
Onset of Monsoon in Kerala
Incidentally, Kerala witnesses two monsoons annually. The Southwest monsoon in June called Edavappathy (month of Edavam in the Kerala calendar) and the Northeast monsoon called Thulavarsham - October is called Thulam in Malayalam.
Major Monsoon Festivals in Kerala
Kottiyoor Temple Festival In the Malabar region, with the onset of the South West Monsoon comes a 28-day festival, held at the Kottiyoor Temple. It has its proceedings going unhindered during the rains and is attended by thousands. Wayanad Monsoon Carnival-Splash 2016 The 7th edition of Splash 2016, the 'Wayanad Monsoon Carnival' will be held with all fanfare from July 15 onwards at Kalpetta, the headquarters of Wayanad, the green abode of nature. The three day carnival will end on July 15. The highlight of the carnival is a pre-monsoon carnival, a 7-day exhibition cum cultural extravaganza also will be held from July 9. The Wayanad Monsoon Carnival has caught the attention of the global traveler. It also won accolades as the most innovative tourism effort initiatedby local people in promoting Monsoon Tourism in a big way not only in the state but across Kerala.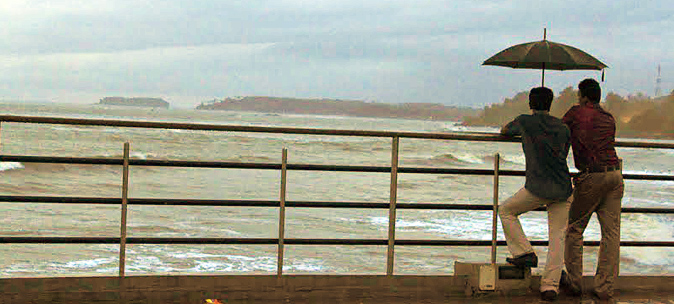 "All you need to do is relax, enjoy and experience the Incredible India."